This year, I introduced Retinoids back into my life after 2 truly off-putting, not to mention, unsightly attempts.
Admittedly, I had no idea wtf I was doing then and barely stayed on the stuff longer than 2 weeks because I practically burned my face off and endured more days of having a flaking skin beard then I cared to. My first experience was from using Skinceuticals Retinol 1% which the sales associate said was "great for beginners," 🙄 the second time was with Obagi Tretinoin 0.025%. It's taken about 5 years for me to cotton on to the thought of getting back on this treatment, something I swore I wouldn't put near my face ever again. But I'm realizing now, those bad experiences had more to do with the error of my uneducated ways than my being allergic to it.
In this post, I will be recapping my journey so far with Retinoids and Retinol this year and sharing with you my latest skincare routine on my Retinol days. I won't actually be giving detailed reviews of the different retinoid products but rather giving an overview of where they have fit into my journey. You have seen these in some of my evening skincare routines over the last year.
Why Now?
The recent inundation of 'new age retinoids' which started with Sunday Riley's Luna had something to do with my renewed interest. Though I'm not a fan of Luna, this innovative Retinol oil is nonetheless kind of a game changer. It uses Hydroxypinacolone Retinoate (HPR because I'm not gonna spell this out every time) which is the newest star in the retinoid family.
The Retinoid Family
Retinoic acid, aka tretinoin is the reigning empress dowager proven to have age-reversing properties. This is an active ingredient that our skin can interpret, while Retinol is a derivative and is not as direct as it needs to go through a metabolic conversion in our skin to retinoic acid in order to become effective. So Retinol will have milder effects but is still the most proven OTC ingredient to reduce signs of aging – I will do a more detailed post about the differences between the members of this family. What makes HPR so conceptually special is that it is not a derivative, it's an ester of Retinoic acid which means it binds directly to the Retinoid receptors in our skin cells so there is no conversion needed, hence it's just as active as Retinoic acid BUT, and this is a big-ass but(t), without the harsh side-effects and irritation. I mean, get that on my face now because this sounds too good to be true! Because it's so new, there haven't been a whole lot of studies to prove this but that's fine, I'm always open to innovation. Besides, this actually got me excited about taking my skincare up a level and revisiting retin A.
The Journey
Luna was difficult for me to stick to, the results were nice but the overpowering odor is one that lasts into the morning and literally gives me nightmares. I don't need skincare disrupting my sleep. I also don't want blue dye on my face. The justification for the presence of the dye being there to protect the active ingredients from oxidation from within the formula is less impressive to me than it is irritating.
Then the Ordinary burst onto the scene and introduced me to their Granactive Retinoid 2% Emulsion (née Advanced Retinoid 2% but clearly the retinol category isn't confusing enough, thanks Monkeys). I started using this at the beginning of 2017 and love the formula which I believe to be even more effective than Luna. This is because it combines HPR with traditional retinol which some studies have shown to be more effective than HPR acting alone. Since the Retinol used in this formulation is encapsulated, it is not as harsh as a regular Retinol and won't yield the same side-effects. This serum/emulsion is gorgeously light, hydrating and one of my favourite products from the Ordinary. This made my skin feel fabulous but whether or not it's working in the same way as tretinoin is really difficult to gauge since there are literally zero side-effects to using this. I don't experience any irritation with this nor any skin turnover either. There's no peeling so I would still need acids or peeling products to slough off excess build up of skin cells, albeit less than I usually need, without the retinoid. I used this for about 6 months, every other night and love it. I found it to be an effective serum that has subtly helped the overall condition of my skin – from evening out skin tone to bounciness and to seeing a more youthful complexion.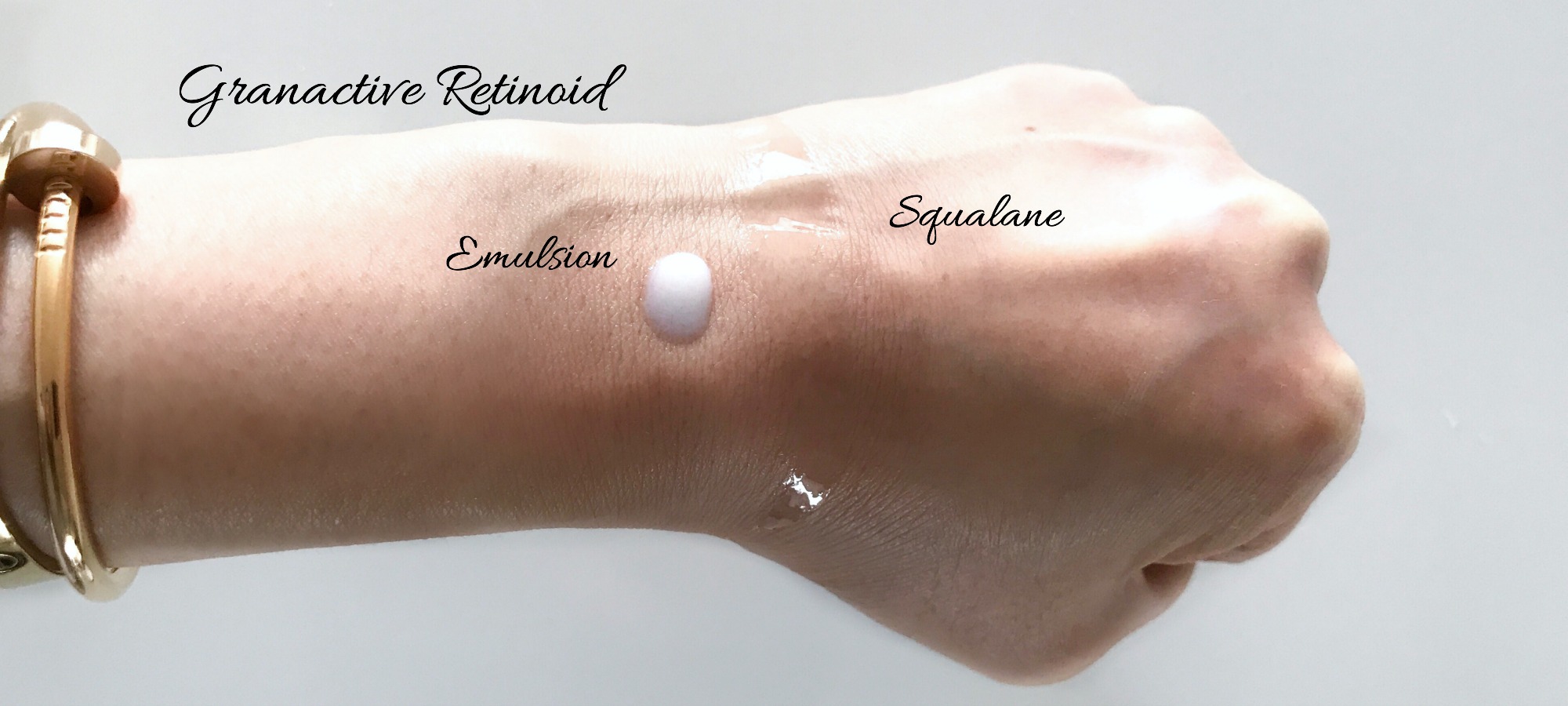 After 2 bottles of the Advanced Retinoid, my wandering eye was seduced by Superstar from Pestle & Mortar. When it comes to oil serums, my desires are wanton and promiscuous. Like Luna, this contains only HPR, however, I far prefer this. Simply put, this is a luxurious oil serum blend that is less offensive in scent and formula. I started using this in the beginning of the Summer every other night and I feel like this was a bit more effective for me than the Advanced Retinoid because I would experience some mild peeling at first and my skin felt smoother than it had in years. I don't credit Superstar alone for that because my Summer routine line-up was awesome but it certainly helped make a difference.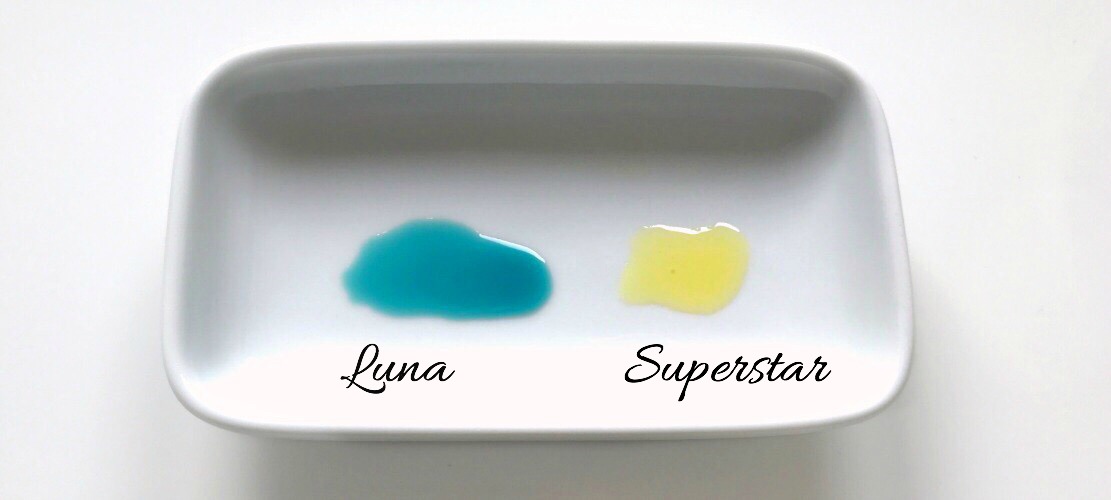 Coming to the end of this bottle was stressful because I love it and like so many things I love, it's expensive…Then the Ordinary went ahead and launched all their new retinols. So I decided to step things up and started using their Retinol 0.2% in Squalane. I should mention that I impatiently tried the Granactive Retinoid in Squalane 5% for like a week. As expected, I found the effects of this to be the same as the Granactive Retinoid 2% emulsion except in Squalane. I also prefer this particular formula as an emulsion which is hydrating and the texture beautiful while I find Squalane to be really greasy. BUT, I wanted to move on and up to the traditional Retinols and The Ordinary has a really gentle one in their Retinol 0.2% in Squalane. I had never tried nor seen Retinol in oil, and anything in oil has endless appeal to me, so I was very inspired to try.
The Ordinary Retinoids and Retinol category is straight-up confusing, the percentages, complicated names, not to mention the mixed messages . Even though the Granactive Retinoids are 2% and 5%, they are not to be compared with the strength of a Retinol which at a concentration of 2 or 5% would cause your face to shed off. But just to confuse us all the more, the Monkeys offer Retinols but they are discouraging us from using them and urging us to opt for the Granactive Retinoids instead. Seriously, WTF Monkeys? WTF.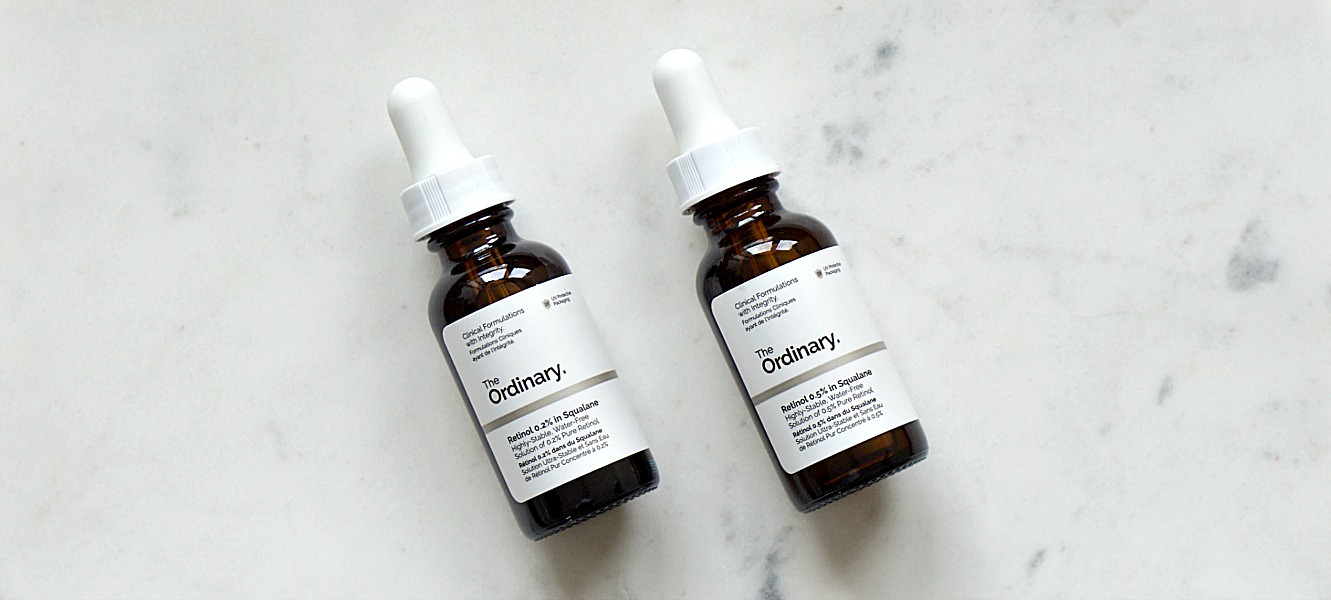 The reason I've decided to use the Retinol despite being very happy with the HPR products is because I'm slowly preparing my skin for Tretinoin. As much as I'd like to believe that the new Retinoids are as effective as Retinoic acid, I'm not convinced yet and I'm not even sure how to gauge if and when it is being effective. I can't stop thinking that if there's no forced cell-turnover, then how can it have the same effectiveness as Retinoic acid? I've been using this for 9 months now and I'm not sure I'm getting the results that I would with Tretinoin after the same amount of time. After all, that is still the gold standard and I'm willing to give it another go but with a lot more awareness and caution this time around. If it's really awful, I'll simply just stop and stick with the lower percentages of Retinol which have been nothing short of wonderful.
After 9 months of HPR, I believe it has strengthened my skin for Retinol which so far after a month of use has been a great experience. I was using Retinol 0.2% in Squalene, but since last week upped it to the 0.5%. I've never used a retinol in an oil base before and I love it! Unlike HPR, retinol acts more like Tretinoin though it's gentler. It has to be metabolically converted in our skin to RetinA so it is not as direct or effective, but still, it is effective. The results are there.
My Routine with Retinol 0.2% in Squalene (1 month) :
Week 1 – 2 times
Week 2 & 3 – 3 times
Week 4 – Every other day.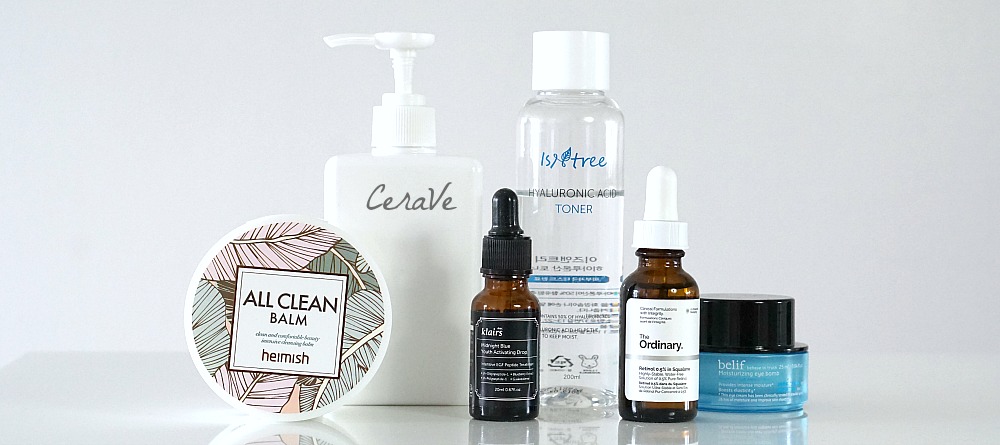 First Cleanse – Heimish All Clean Balm*
Second Cleanse – CeraVe Hydrating Facial Cleanser
Peptide Treatment – Klairs Midnight Blue Youth Activating Drop*
Hydration – Isntree Hyaluronic Acid Toner* OR Hada Labo Gokujyun Premium Hyaluronic Acid Lotion
The Ordinary Retinol 0.2% in Squalane
Since the Squalane is pretty greasy, I don't use a moisturizer after this and my skin feels fabulous the next day.
Results So Far :
I am thrilled with the results from this Retinol. After a month, I'm already seeing a bigger difference in results than I had with the Granactive Retinoids or HPR Oils. There is a bit of skin pilling everyday but it's minor, manageable, non-invasive and satisfying quite frankly. It lasts a day or by the next time I use the treatment. Meanwhile, my skin looks glassy and glossy. Products glide on, the blackheads on my nose have disappeared and my face feels comfortably taut! There could be many reasons for that tautness but I'm not questioning it, just enjoying! I did get 2 pimples where I usually never get them, on my cheek which probably has to do with the treatment but those had a fast turnaround period without much inflammation. This has been effortless and could quite possibly be just the right place for me to remain. Except of course, I got restless and started using the 0.5% last week. I will update you further on the progress of this uptick – I am starting slow because this is not as comfortable as the 0.2%. I feel the surface dryness particularly around certain areas like the sides of my nose, and some irritation and stinging though it's manageable. Will keep you posted!
Tips :
Better to start treatment after the Summer. I waited until Fall when my days of frolicking and spending long hours in the sun are rare. Your skin can become more sensitive to sunlight while using Retinol.
In anticipation, I prepared by building up my skin barrier with peptides and non-sensitizing, skin-strengthening products as its been proven to help with treatment response.
The effects of Retinol don't show up the next day. It's easy to get comfortable and impatient and perhaps be more abrasive in our routines the next day only to suffer the consequences the day after. That disastrous first time I used Tretinoin, I felt nothing the following day so applied it again 2 consecutive nights in a row. For the next couple of days after that, I had to keep an ice-pack pressed on my face to calm it down.
Avoid application on sensitive areas like around the lips.
I apply 2 layers of sunscreen the next day if I know I'll be out in direct sunlight.
Hope you found this helpful! Please feel free to share your own tips and experiences as many of you are seasoned at this!
Wishing you great skin health!

Products marked with an * were gifted to me without obligation to review. This post contains affiliate links.