My first experience with the brand, 'I'm From' was their exceptional Honey Mask which I now affectionately call, "Honey Boo Boo." That jar of raw, honey deliciousness has become one of my favourite rinse-off masks ever. It even tastes pretty good. Naturally, I had to get those other 'I'm From' masks on my face. So, I did.
For months now, I've been twitching to share my thoughts on the Vitamin Tree Mask with you. I even filmed a review which was originally meant to be in a, "Current Favourite Masks" video. Alas, post-production veered a different course and that video ended up being focused only on Sheet Masks, displacing the other mask reviews… until now! Actually, the timing couldn't be better as this mask is perfect for this maddening humidity and the endless heat waves.
What is I'm From Vitamin Tree Mask?
This is a farm-to-jar tea mask and I'm a sucker for tea in skincare, in anything really. This rinse-off mask claims to detoxify your skin, clean up congestion, brighten the complexion and soothe/calm any irritation or redness. This has a robust, almost home-made, earthy quality similar to the Honey mask except the dominant ingredient is the Vitamn Tree Tea leaf and extract. This tree sounds like something you would find in a children's book, where fruity, vitamin gummies can be picked like apples. It is actually the endearing name given to Seabuckthorn trees in Korean skincare because it's…full of vitamins.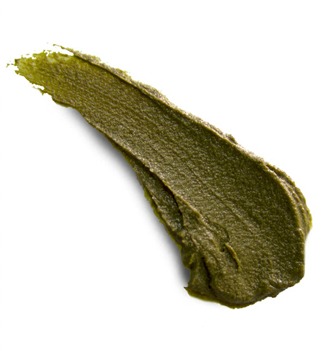 Who Can Benefit?
All skin types including very sensitive. I find this mask particularly appropriate for the sticky, gooey Summer months when we have sunscreen applied and reapplied over layers of sweat and other stuff. This will also come in handy after long days of sun exposure and over-heating as it will calm, heal and protect the skin. This is not moisturizing like the Honey Mask which leaves a residual layer of moisture on your skin after rinsing, so those with oily, combo and easily congested skin need not fear.
When/How Do To Use?
I use this right after cleansing and apply it on dry skin. I leave this on for about 10 mins before rinsing off. Then I proceed with hydrating toner and the rest of the steps of my skincare routine. I believe the oilier your skin, the longer you can keep this mask on. I use this 1-2x a week. For reference, I don't use any rinse-off treatments more than twice a week.
Details I love :
* Formula is 11.5% pure, mushed tea leaves. Each jar contains over 600 hand-harvested leaves. You can tell by the texture of the mask.
* 50.5% highly concentrated Vitamin Leaf Tea. Vitamins and nutrients from the leaves are extracted by brewing the tea in temperatures between 70-90 degrees which does not affect the nutritional value.
* Waterless formula.
* These tea leaves are rich in Vitamin C & E, essential amino acids and polyphenols such as Catechins which is a powerful anti-oxidant. Infact, there is apparently 7x the Catechins of Green Tea and defies oxidation!
* The trees have never been treated with chemical fertilizers
* The leaves and berries are harvested by hand to ensure the best quality and that the trees are not put under stress.
* Further nourishment and moisture is provided by the berries from the tree, Rose of Jericho, Snow Lotus and Cloudberry extracts
What I'm Not Into :
The scent is about as natural as they come and not in a good or subtle way. I can usually handle a pungent, earthy tang but there was no way this mask was staying on my face longer than it needed to. The smell vaguely reminds me of V8.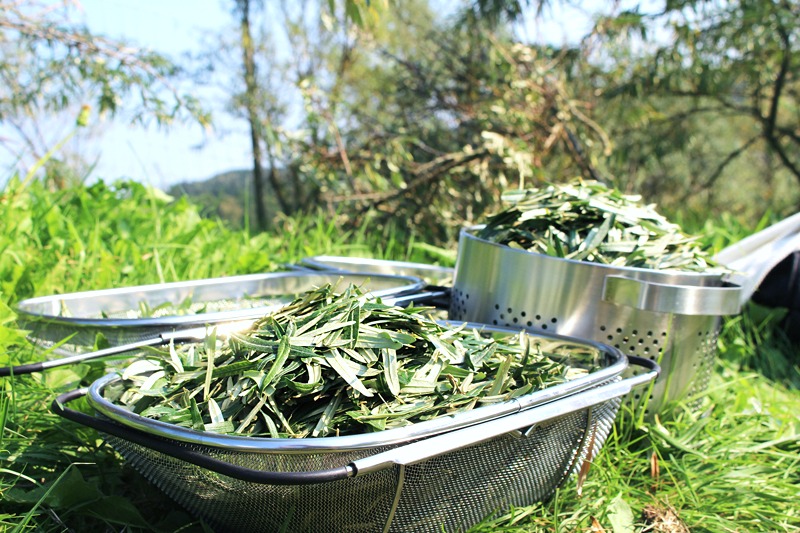 Full Ingredients :
Hippophae rhamnoides extract, glycerin, hippophae rhamnoides leaf, caprylic/ caprc triglyceride, cetyl alcohol, glyceryl stearate, PEG-100 stearate, glyceryl stearate SE, Beeswax, sodium polyacryloyldimethyl taurate, polysorbate 60, sorbitan sesquioleate, stearyl alcohol, saussura involucrata extrat, selaginella lepidophylla extract, rubus chamaemorous fruit extract, hippophae rhamnoides fruit extract, sodium hyaluronate, jojoba seed oil, magnesium aluminium silicate, xanthan Gum, caprylhydroxamic acid, boswellia serrata Resin extract, dipotassium glycyrrhizate, disodium EDTA, Panthenol, ethylexylglycerin, ethyl ascorbyl ether
Formulated without
Fragrances (obvi),silicones, artificial dyes, talc, benzophenone, mineral oils, harmful preservatives, unnecessary chemical additives.
Performance:
You can see in my video demo how this mask applies. This is a creamy, spreadable, dry paste that stays firmly in place not unlike a clay mask without any sloppy running or dripping. There is also nothing gritty about the mask, it's smooth and soft to apply. This doesn't really dry down either, it stays pretty much the same consistency throughout the 10 minutes and rinses off easily leaving no trace of residue. From the minute I'm rinsing my face, I can already feel the difference in my skin texture. It is immediately a lot smoother, silkier even. For a product without a physical exfoliating element or any acids or enzymes, this leaves my skin so soft and smooth, I can't stop caressing my cheek. There is also noticeable brightness. This mask gives similar results to a good clay mask but without stripping and drying out my skin. I would recommend this as a gentle alternative that is as effective and will leave the skin feeling 'detoxed' and bright through the super power of anti-oxidants!
Conclusion:
I've already repurchased this mask and am working my way through the second jar if that's any indication of how much I enjoy using it. Infact, my other clay masks are drying up from brutal neglect. I keep this in the fridge to preserve the freshness, and the coolness is a bonus during these heatwave days.
Currently, there are many new brightening masks out in the market which claim to give the same results. They have sophisticated formulas that contain enzymes, acids, anti-oxidants and cost a pretty penny. However, none of them hold a candle to the immediate results I get from this both in skin texture and brightening.
Rating : Highly recommend.
Wishing you great skin health!