That time is already upon us, the season of sales and massive Holiday consumption. I may not be organized enough to have everyone's pressies figured out at this point, but I certainly know what I want! Admittedly, I feel less inspired with the new offerings with this years Sephora VIB Sale than previous ones in the skincare and makeup categories. To be fair, when it comes to makeup, I'm really boring. Not into eyeshadow palettes, highlighting, colour-correcting, or false lashes. I do love me some lipstick, but am at a point where I have a gajillion of basically the same shade. I'm just in a very stable, smug and satisfying relationship with my current makeup loves. That being said, many things in other categories interest me. Also, there are stock-up items! Here is what's on my personal wishlist, there will be a few stages of sorting and elimination once everything is in the cart and I see the shocking total amount. Please share with me what you're excited about getting this sale, you Skinthusiasts are such enablers😘!
This 20% off Sale starts today for Rouge Members, Nov 3 – 6th. Online code: 20FORROUGE.
SKINCARE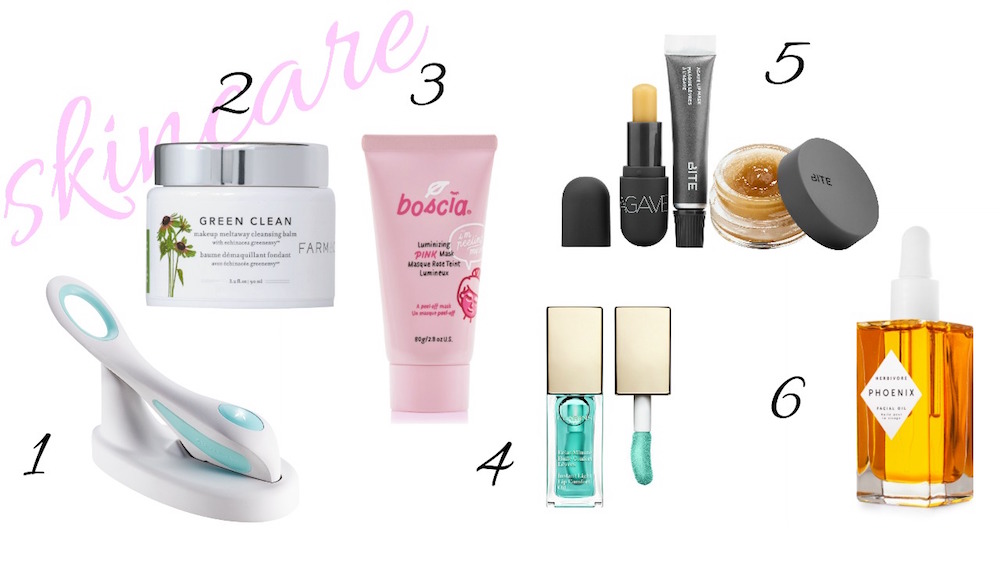 1. Derma flash Facial Exfoliating Device
Been really curious about this for a while. I've had dermablading procedures twice in the past. Afterwards, my friends told me I looked 'airbrushed'. I am open to a gentler, diy version without the scalpel. Been waiting for the sale for this.
2. Farmacy Green Clean Makeup Beltway Cleansing Balm with Echinacea GreenEnvy
I know, I know this is just another Korean Sherbet Cleanser but I wanna try it! From what I know and have heard, I am almost certain I will love this.
3. Boscia Luminizing Pink Charcoal Mask
Because their charcoal masks are awesome and this is bright Pink.
4. Clarins Instant Light Lip Comfort Oil – Honey Glam & Mint
Because I can't resist or get enough of these. Been coveting the Honey Glam and Mint since they first came out this Summer!
5. Bite Beauty Agave Kisses Set
Everything in here! My lips just happen to be in some bad shape at the moment. Time for a lip care routine.
6. Herbivore Phoenix Cell Regenerating Facial Oil
I couldn't possibly get through one of these sales without a good oil blend. This year it's going to be this one. It has such beautiful oils including Chia Seed that I'm crushing on currently. I also appreciate that this doesn't have a bunch of annoying essential oils in the formula.
Replenish/Repurchase/Stocking-Up
Tatcha Silken Pore Perfecting Sunscreen Broad Spectrum SPF 35 PA+++
Because of love.
Shiseido Benefiance WrinkleResist24 Pure Retinol Express Smoothing Eye Mask
These are the best!
Dr Jart Best Face Forward
I need more of both of these! Perfect set
HAIR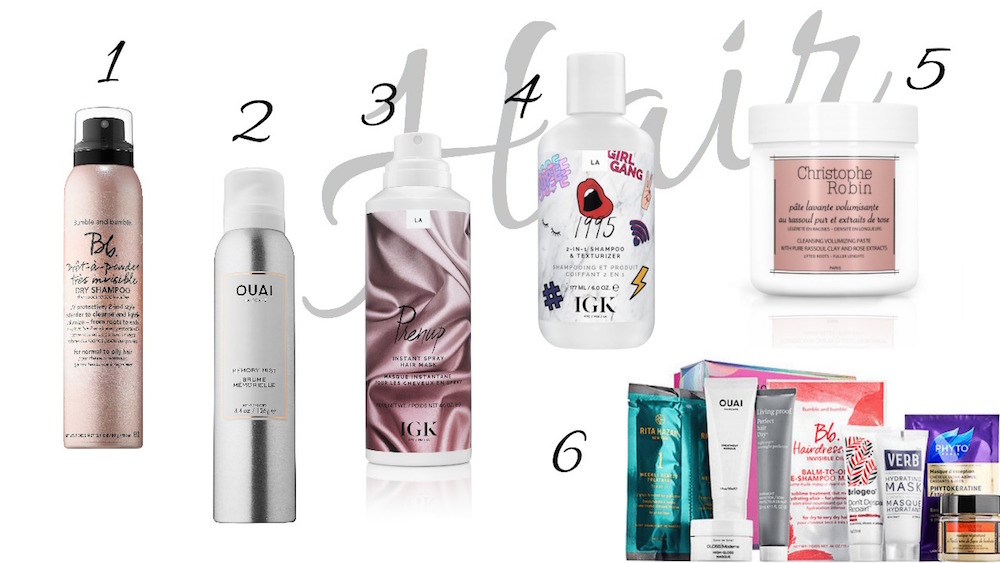 1. Bumble & Bumble, BB Pret-A-Powder Tres Invisible Dry Shampoo with French Pink Clay
I love the Pret-A-Powder so this seems to take some of the inconvenience out of the application. I also like the clay aspect.
2. Ouai Memory Mist
I haven't been too blown away by some of the other products I've tried from this brand, but this sounds promising. Hoping it delivers. I am always happy to try out heat/styling protectors and this one promises additional hold.
3. IGK Prenup Instant Spray Hair Mask
This brand is hit or miss with my tresses. I've heard raves and the concept definitely intrigues me. Hair mask in Spray format.
4. IGK 1995 2-in-1 Shampoo & Texturizer
This will either be spectacular or a total disaster. Another interesting concept, it's a shampoo that leaves your hair textured so you don't need to style it. I'm curious enough to be hopeful, but expecting this might leave my head feeling like a nest of twigs.
5. Christophe Robin Cleansing Volumizing paste with Pure Rassoul Clay and Rose Extracts
Because it's a Clay to Foam Shampoo! What?? Also I love the Sea Salt scrub so much I figure this has to be good. My scalp seems to respond better to clay than my face.
6. Hair Rescue Masks On The Go http://bit.ly/2z5X928
Sometimes I use hair masks in lieu of conditioner. This gives me a chance to try a whole bunch of them out and there are some really cool looking ones in this kit!
BEAUTY ACCESSORIES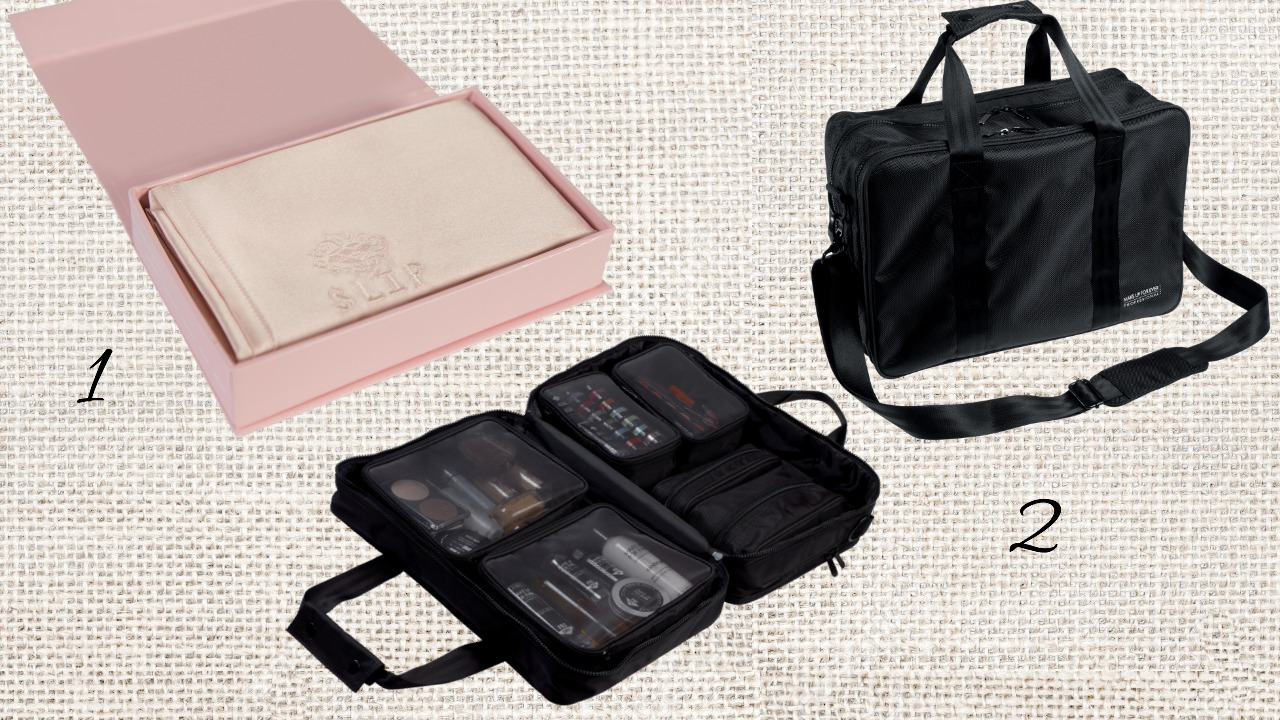 1. SLIP Silk Pillowcase
I already have 1 of these and I am a convert. Great for skin AND hair! I need more. All the pillows in my household will be silk. Infact, I'm getting these in all colours and giving them as Holiday gifts.
2. Make Up For Ever Professional Bag
I want and need this bag in my life so badly. I am so ready to organize my products for my upcoming trip!
Sephora has a slightly cheaper version (but I still like the MUFE one more) : Sephora Collection – The PROfessional Travel Makeup Case (Not pictured)
3. Sephora Collection Solid Clean : Solid Brush Cleaner
I used to use the Japonesque Goat Milk cleanser but this one is great! Need more
BATH & BODY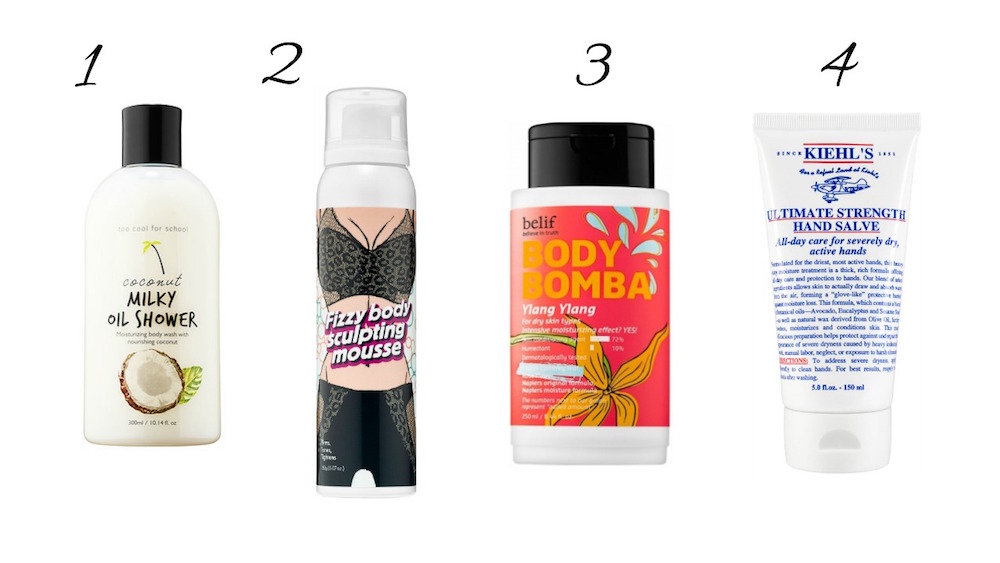 1. Too Cool For School Coconut Milky Oil Shower Moisturizing Body Wash
The body products from this brand have been a hit for me. 84% naturally derived ingredients, 2-in-1 oil and shower wash, gentle, moisturizing. I need this.
2. Too Cool For School Fizzy Body Sculpting Mousse
Ok, this is hilarious. I loved the egg white body mousse and this actually sounds great. It's a skin firming, body toning, effervescent, cooling mousse.
3. belif Body Bomba Body Lotion – Ylang Ylang
I love the Lemon Verbena one so much and I could barely decide between the 2 scents. So I'm stocking up.
4. Kiehl's Ultimate Strength Hand Salve
This has been my ultimate, hard-core Winter-dry hand cream for probably a decade.
FRAGRANCE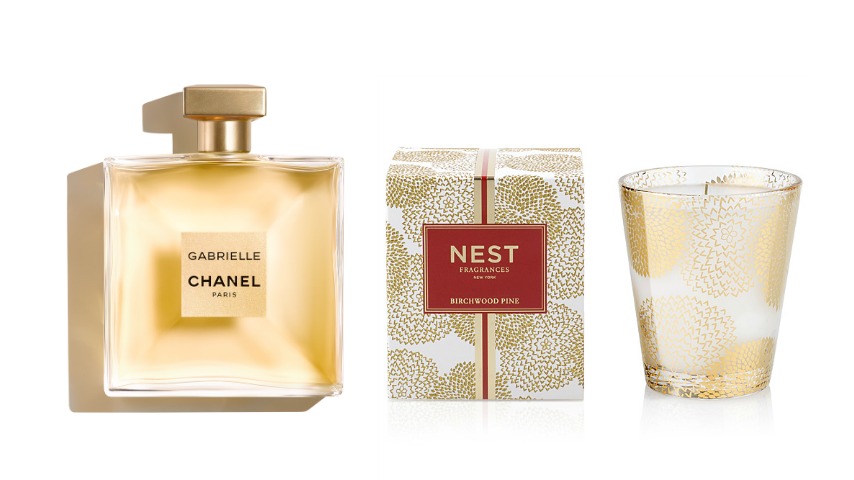 1. Chanel Gabrielle Eau de Parfum
Just call me Gabrielle because this scent is moi. From the very first whiff. I am all about the white florals and this is the most beautiful blend of Jasmine, Orange Blossom, Grasse Tuberose, Ylang-Ylang.
2. Nest Birchwood int Scented Candle
This clean scented candle smells like the Holidays. I want to be smelling this Pine from now until next year.
MAKEUP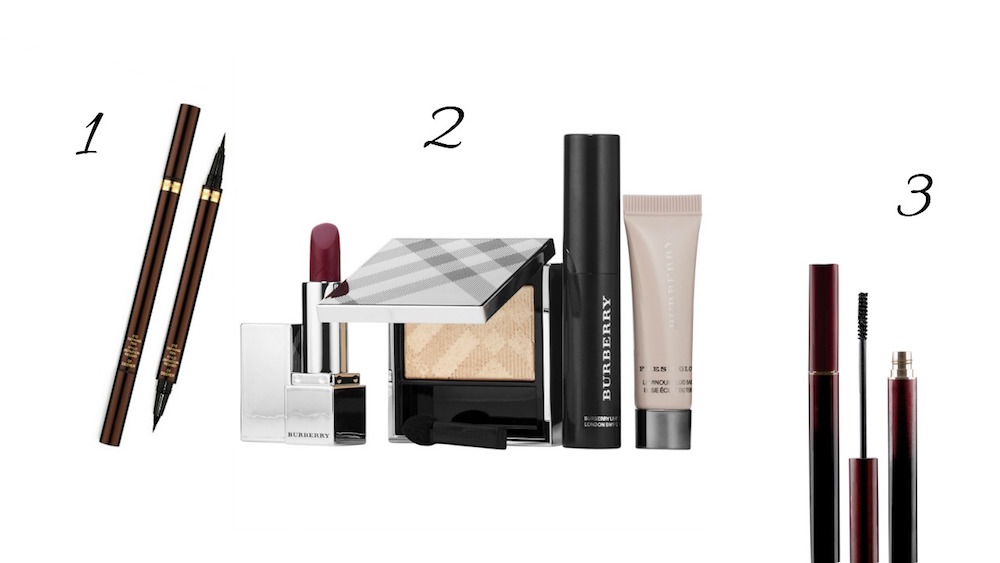 1. Tom Ford Eye Defining Pen
Only the best liquid eyeliner in existence. I feel more secure knowing I have another one for when I need it.
2. Burberry Festive Beauty Box
Burberry is one of my favourite makeup brands. Usually with these boxes, there are a few items I wouldn't use. I want everything in here. This is the perfect, understated and chic holiday face.
3. Kevyn Aucoin The Volume Mascara
Newly curated in Sephora, I'm stocking up on enough for the whole year!
GIFTS
Most gifts especially for beauty depends on the individual recipient. However, these are some great generic gifts/stocking stuffers that are great for anyone.
1. Dr Jart Tarot of Masks
Any skincare lover would have fun with this!
2. SLIP Silk Sleep Mask
I love this mask. I'm going to get a few colours as these are great for men and women alike.
3. Jack Black It's The Balm Set
Best lip balms. Best lip balm set!
We'll see what makes it into my cart!
Wishing you great skin health!

This post contains affiliate links