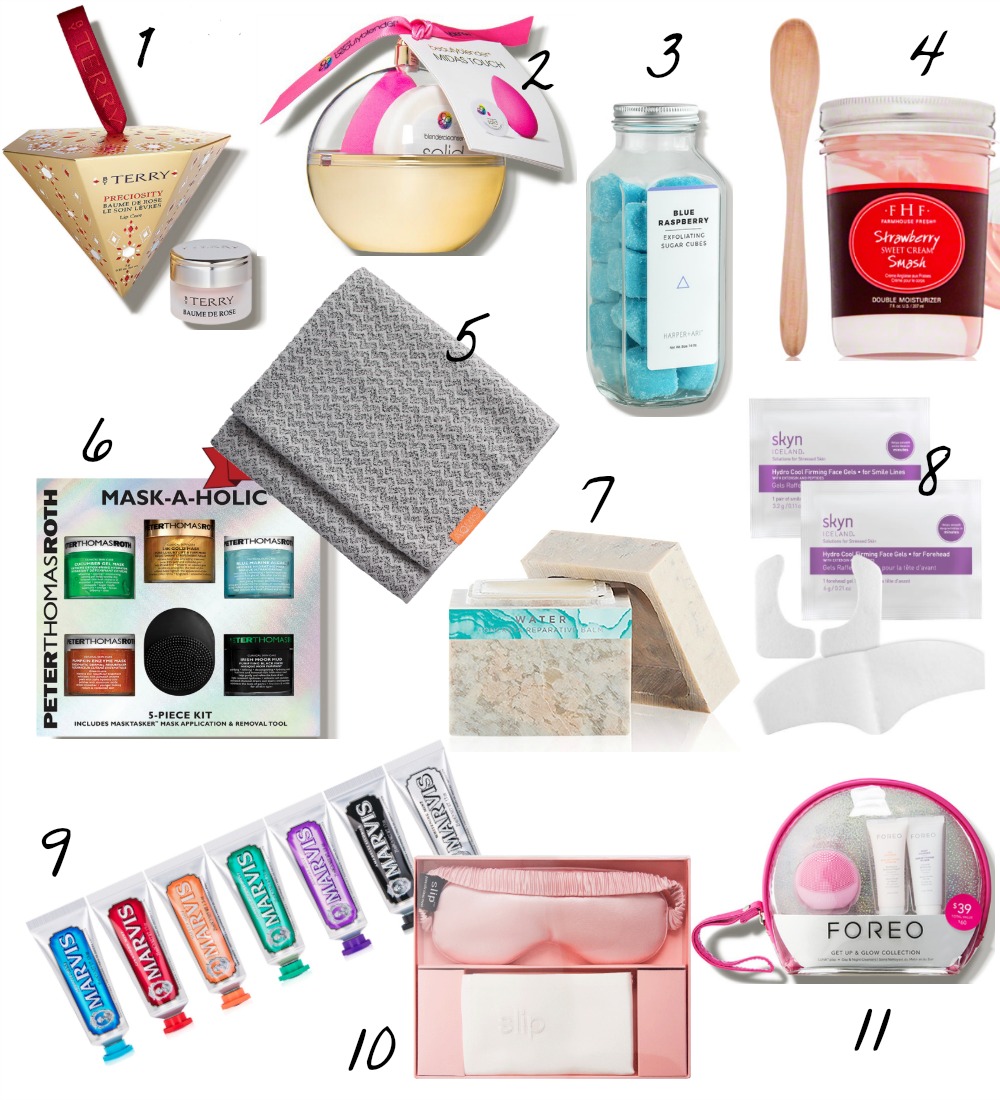 Happy Thanksgiving, my Skinthusiasts! I don't know about you, but I've eaten myself into a state of self-loathing. And my post-prandial blood-tryptophan/alcohol levels have rendered me barely functional. But regardless, the shopping begins NOW. As this is the week for giving thanks, my mind is on holiday gifting. Dermstore is offering their best ever deal with a 30% Black Friday Sale through November 24th – Code : FRIDAY. Some participating brands are giving a lesser discount so caveat emptor but the majority is at 30%.
For inspiration, here is my Gift Guide, as well as products on my personal wishlist and a little replenishment! From stocking stuffers to "say it with love" lux presents, everything I have chosen is part of the 30% sale group (because I'm sick of 20%).
1. By Terry Baume de Rose $24. This notoriously luxurious rose balm is on another level of lip balms. If this little pot dropped out of one of my ornaments, there would be squeals.
2. Beauty Blender Midas Touch Makeup Duo $25  Anyone who wears makeup needs this in their life. This ornament contains a beauty blender and a solid cleanser. Solid stocking stuffer for any beauty lover.
3. Harper + Ari Exfoliating Sugar Cubes $22  An irresistibly delicious body product that is so pretty to look at and which your skin will also love. These sugar cubes will exfoliate and simultaneously moisturize. One cube for the entire body and does not crumble awkwardly during use! Also great for taking a few cubes on travels. My favourite scent is the tangerine!
4. Farmhouse Fresh Strawberry Smash Double Moisturizer $27  The super charming, hand-crafted packaging from this natural brand makes these products ridiculously giftable. But this is a beautiful dual action body moisturizer which mixes a strawberry aloe gel with a shea butter cream. This deliciousness also comes with a wooden spoon.
5. Aquis Lisse Luxe Hair Towel $30  I am getting multiples of these to distribute as small gifts to everyone. This is a luxuriously comfortable, crazy absorbent, silky, soft towel that wraps around your wet hair when it's most vulnerable and dries it faster, gentler and with decreased frizz. Gamechanger.
6. Peter Thomas Roth Mask-a-holic Kit $75 ($241 value) This set is such good value particularly with the 30% discount. PTR masks are exceptional and I've enjoyed every single one in this set. 5 divine masks and a seriously cool silicone 'mask tasker' that applies, massages and removes your mask.
7. Zents Water Concreta $42  Honestly, I love all the concretas. I fell in love with these botanical balms a decade ago before all these other natural brands came on the scene. These luxurious balms are full of beautiful active botanicals to moisturize extra dry areas of the body, the lips and will also nourish the ends of your hair. The scents are elegant and euphoric, not the typical hippy kind of smell.
8. Skyn ICELAND Hydro Cool Firming Face Gels – 8 pcs $35  These patches are seriously effective. They are cooling on the skin but also immediately smoothing just like their eye gels. You rarely find patches for the forehead and smile lines that do it all. They're are full of peptides and will smooth, soften, firm as well as hydrate.
9.  Marvis 7 days of Flavour – 7 Pieces $36  I never imagined I could get excited about toothpaste until I used Marvis. To this day, my favourite toothpaste of all time is the Jasmine flavour. I am gifting me, myself & I with this as I've always wanted to try every single flavour. And because teeth-brushing should be a luxurious experience too.
10. Slip Beauty Sleep Collection Gift Set – 2pc ($124 value) $109  I keep banging on about these silk pillowcases but it's a gamechanger. No sleep creases, no bed-head nor hair falling everywhere when I sleep. The sleep mask is luxuriously pillowy and comfortable. Plus, it blocks light from affecting your sleep patterns and doesn't absorb any of your skincare.
11. Foreo Get Up & Glow (3pcs) $39  I reviewed another Foreo holiday set last year with the Luna 2 and the 2 cleansers in this set. Foreo is the only cleansing tool I actually use IRL because the silicone makes it far more hygienic and it is more about massage than exfoliation. I actually find that it doesn't exfoliate but leaves the skin with more circulation and clean. The morning cleanser is non-foaming and gentle while the evening cleanser is also gentle but has a clarifying and exfoliating effect. The Luna play is a smaller size but better at getting into the nooks and contours of the face.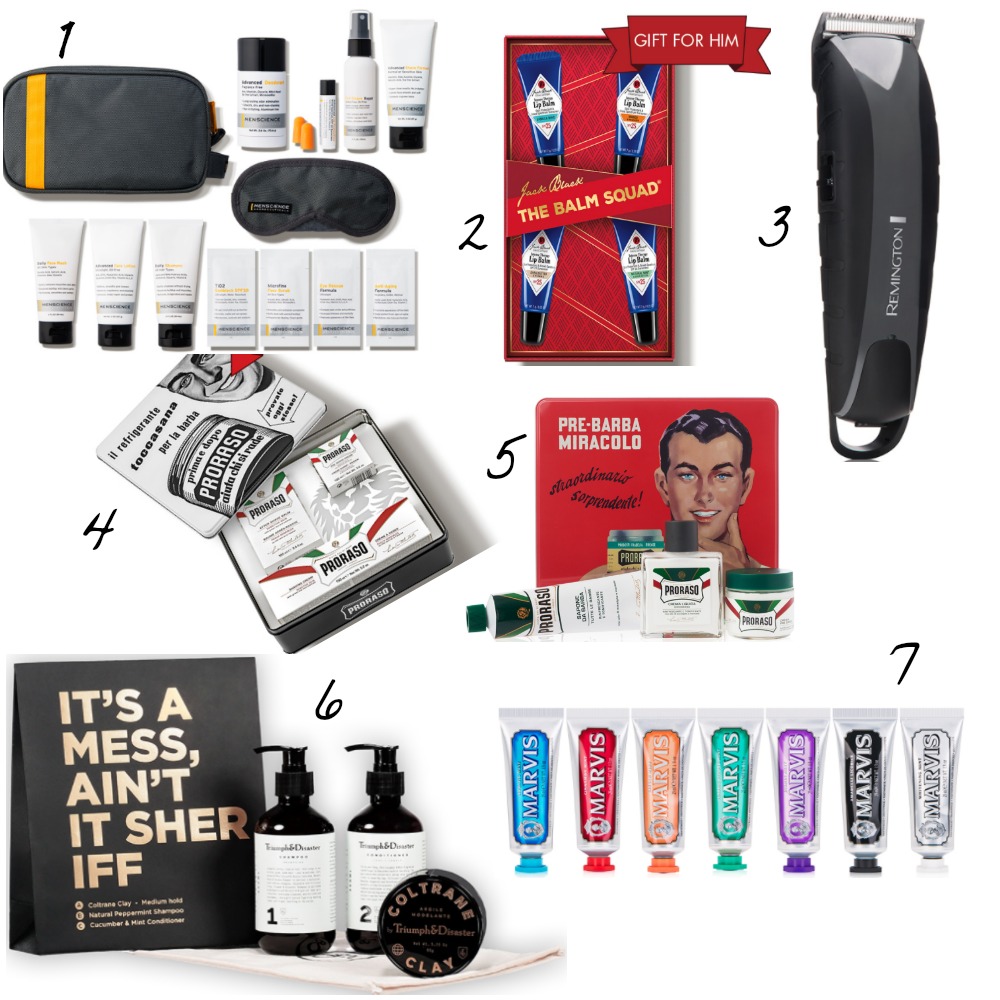 Specifically For the Dudes!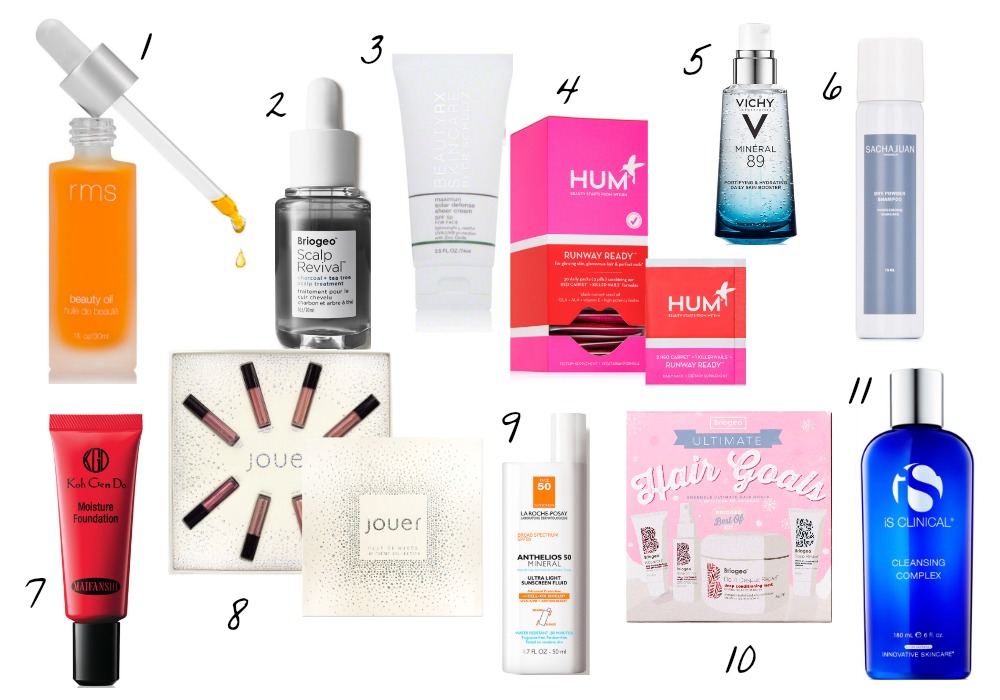 Recommendations, Replenishments & Wishlist
1. RMS Beauty Beauty Oil $78  One of my favourite oil blends. Luxurious, organic and glow inducing. This has a base of Jojoba and rosehip oils, as well as Buriti and Tamanu with beautiful botanical extracts, licorice root, St. Johns Wort and Turmeric. It's a light, balancing and fast absorbing oil. Highly recommended.
2. Briogeo Scalp Revival Tea Tree and Charcoal Scalp Treatment $32  One of my favourite scalp serums. Completely changed the health of my scalp and hair. I no longer have irritation, excess oiliness or dandruff. I am restocking this!
3. BeautyRx Skincare Solar Defense Sheer Sunscreen SPF 50 $42  Came highly recommended by my Instagram friends @beauty_unplugged and @goalstogetglowing so I need to try this!
4. HUM Nutrition Runway Ready $35  This combination of supplements have made an immediate difference to the strength of my nails and I don't feel like I'm losing as much hair everyday. I also need to replenish this for upcoming travel. Easy individual packaging!
5. Vichy Mineral 89 $29.50  During the summer, this was a hydrating moisturizer that I layered under sunscreen. In the Winter, this layers under moisturizer and keeps my skin from drying out! This feels identical to the Clinique Moisture Surge Hydrating Concentrate. Need to replenish!
6. Sacha Juan Dry Powder Shampoo $20  Sale time stock-up of my favourite dry shampoo/texture spray. I go through these fast and always like knowing I have enough of it.
7. Koh Gen Doh Maifanshi Moisture Foundation $66 One of my all-time favourite and best ever foundations in existence. This is skin perfection. Light-weight, looks like perfect skin, undetectable makeup. Super elegant formula in a little tube. Sale-time stock-up!
8. Jouer Best of Nudes Mini Lip Creme Set – 8 pcs $34  This is my pressie for me. I love a nude lip and Jouer does some really good ones. I also really like their lip creme formula. I've been coveting this.
9. La Roche Posay Anthelios 50 Mineral Ultra Light Sunscreen $33.50 This is the time I will replenish alot of my La Roche Posay products, sunscreen being a priority. I love this one!
10. Briogeo Ultimate Hair Goals Best of Briogeo Holiday Kit – 4 pcs $39  Briogeo hair care came onto my radar in a big way this year. I am really loving their products and I've wanted to try every single product in this set! The sizes are also perfect for me to bring on my upcoming holiday travels!
11. iS Clinical Cleansing Complex $42  Been hearing great things about this cleanser from some of my Instagram tribe, in particular @skinminimalist raves about this so I kinda need to try!
Other Dermstore Sales :
Nov 25 – 26 : Cyber Weekend Up to 25% Off  Code : WEEKEND
Nov 27 : Cyber Monday Up to 25% off  Code : MONDAY
Happy Haulidays, everyone!

This post is sponsored by Dermstore.com. All products mentioned were personally picked by moi!